The Pinkest Places in the World: A Tour of Vibrant Beauty
Barbie Land has got nothing on these intensely pink real-life destinations around the world
Barbiemania is sweeping the world right now – and if you're as excited as we are to go full HAM on the pink pomp and paraphernalia of Greta Gerwig's highly-anticipated doll movie, you'll want to read on. Barbie Land may or may not exist IRL (sorry), but if 'Barbie' leaves you hungry for more pink in your life, here's the travel list you need.
We've looked around the world to put together a guide to the prettiest, pinkest places for you (and your Ken) to live your Barbie Land fantasy. From Hawaii to Scotland, it's a rosy hit list of plastic-fantastic trip inspo. Move over, millennial pink: Barbiecore has landed.
The pinkest places in the world
1. The Don CeSar, Florida
Dramatically perched on top of windswept dunes on St Pete Beach in Florida, The Don CeSar looks as much like a Wes Anderson creation as it does a palatial Barbie Dreamhouse. Once you're done on the beach, head inside to max out your plastic at the in-house shopping arcade.
2. Lake Hillier, Western Australia
Lake Hillier is one of only a few pink lakes in the world. Scientists suspect that it's the high level of salt in the water that makes the lake a vibrant pink. It's worth noting that it's a protected nature reserve, so keep Malibu Barbie away from this one.
3. Hawa Mahal, Jaipur
Jaipur, the capital city of the Indian state of Rajasthan, is often referred to as the "Pink City" due to its stunning pink-hued architecture. In 1876, to honor the visit of Prince Albert Edward (later King Edward VII), the city was painted pink, a color symbolizing hospitality. Today, the old city's buildings, forts, and palaces retain their distinctive rosy hue, creating a delightful ambiance for tourists exploring the rich history and culture of Rajasthan.
4. The Royal Hawaiian Hotel, Honolulu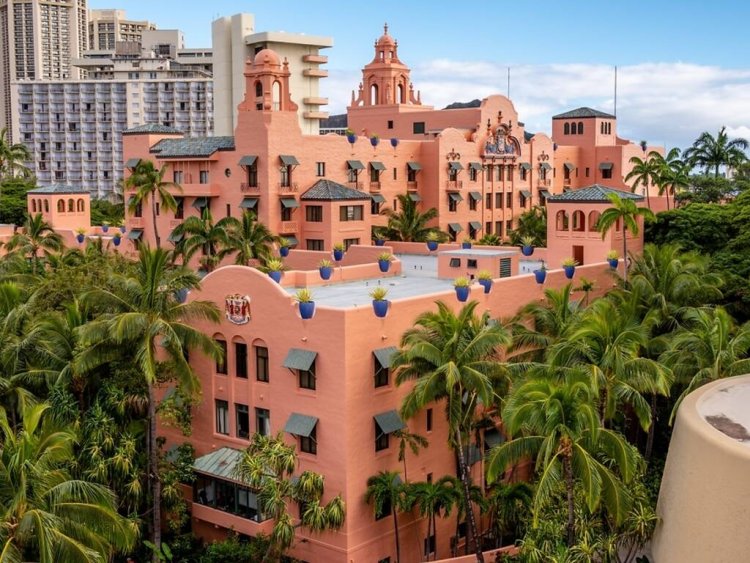 Also known as the 'Pink Palace of the Pacific', it's hard to miss the iconic Royal Hawaiian Hotel while strolling down the Waikiki beachfront. Built in 1927, this huge luxury hotel has a distinctive Spanish-Moorish design with a vibey pink stucco façade.
5. La Muralla Roja, Spain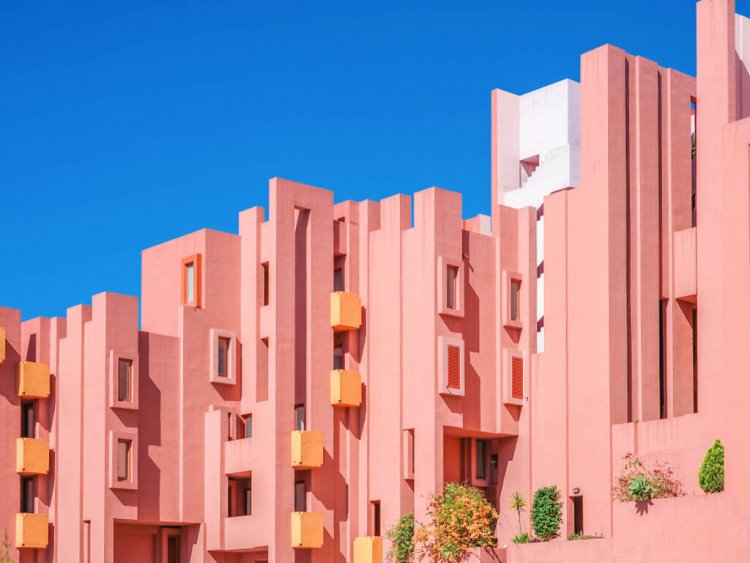 The name of this postmodern apartment complex in Spain's Alicante region means 'the red wall'. But who are they kidding? This place is as pink as it gets. With magnificent panoramic views and direct access to the Costa Blanca coves, the private housing estate contains 50 properties – some of which are on Airbnb.
These pinkest places in the world are a testament to the beauty and diversity of our planet. From natural wonders to man-made structures, the enchanting hue of pink adds a unique touch to each destination, leaving travelers with unforgettable memories. Whether you're a lover of colors or simply seeking a dose of whimsy, these pink destinations promise an experience that transcends the ordinary and transports you to a world of vibrant beauty. So, pack your bags and embark on a journey to witness the magic of pink in all its glory!