Top Tailors in Hong Kong - Where Elegance Meets Craftsmanship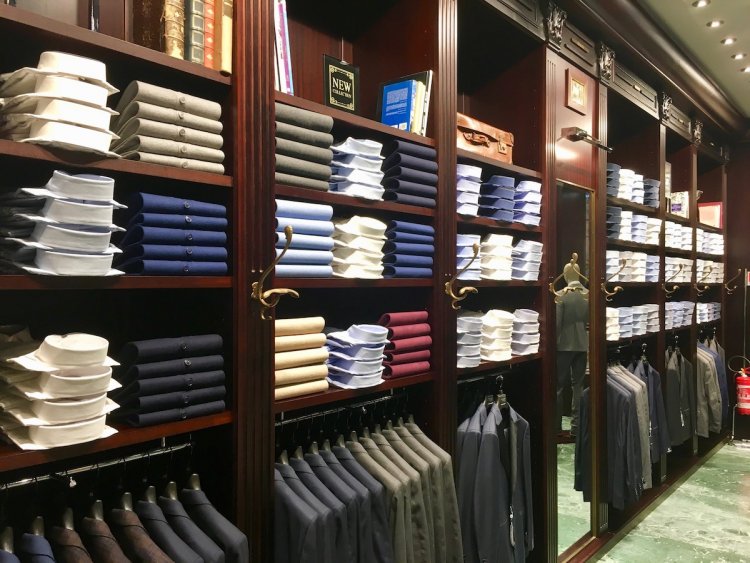 When it comes to sartorial elegance and craftsmanship, few places in the world can rival Hong Kong. Renowned for its vibrant fashion scene and expert tailoring services, this bustling city is a haven for those seeking personalized and exquisite clothing. From bespoke suits to traditional Chinese attire, Hong Kong's tailors have been dressing both locals and visitors with precision and flair for generations. In this blog, we'll explore the top 10 tailors in Hong Kong that have gained recognition for their artistry, attention to detail, and impeccable customer service.
Top Tailor in Hong Kong
1. Manhattan Tailor
More than the finest craftsmanship, Manhattan Tailor is known as impeccable customer services included listening the customers' opinions, providing pick-up service and door-to-door fitting service. Last but not least, the efficient delivery of Manhattan Tailor is highly appreciated.
Location : Manhattan Custom Tailors, Unit E, Ground Floor, Mercantile House, 186 Nathan Road, Tsim Sha Tsui, Kowloon
Contact Details : (+852) 2302 0728 (Whatsapp)
2. Raja Fashions
A true gem in the world of tailoring, Raja Fashions has been creating bespoke masterpieces since 1957. Located in Tsim Sha Tsui, their team of skilled craftsmen works with the finest fabrics and offers a wide array of customization options. Whether you desire a sharp suit, elegant evening gown, or traditional Indian attire, Raja Fashions delivers impeccable results.
3. L & K Bespoke Tailor
With branches in Tsim Sha Tsui and Central, L & K Bespoke Tailor has been crafting exceptional bespoke clothing for men and women since 1952. Their team of seasoned tailors meticulously creates suits, shirts, and dresses that reflect the client's personality and preferences, ensuring a sophisticated and flattering fit.
4. Sam's Tailor
A trip to Hong Kong would be incomplete without a visit to the legendary Sam's Tailor. Established in 1957, this iconic tailor has dressed celebrities, royalty, and dignitaries from around the world. Known for their exceptional bespoke suits, Sam's Tailor offers a unique experience, where clients can watch their garments being crafted right before their eyes.
5. Empire International Tailors
Operating since 1993, Empire International Tailors is renowned for their personalized tailoring experience and superior craftsmanship. Their team of skilled tailors creates bespoke suits, shirts, and dresses using the finest fabrics sourced from around the world, ensuring a perfect fit and a touch of luxury.
Conclusion
Hong Kong's tailors have carved a niche in the fashion world by blending artistry, tradition, and modernity to create impeccable bespoke clothing. Whether you're a connoisseur of classic style or a trendsetter, these top 10 tailors offer an unforgettable sartorial journey. When in Hong Kong, take the time to indulge in the personalized experience these tailors provide, and you'll leave the city with a wardrobe that truly reflects your unique style and personality.